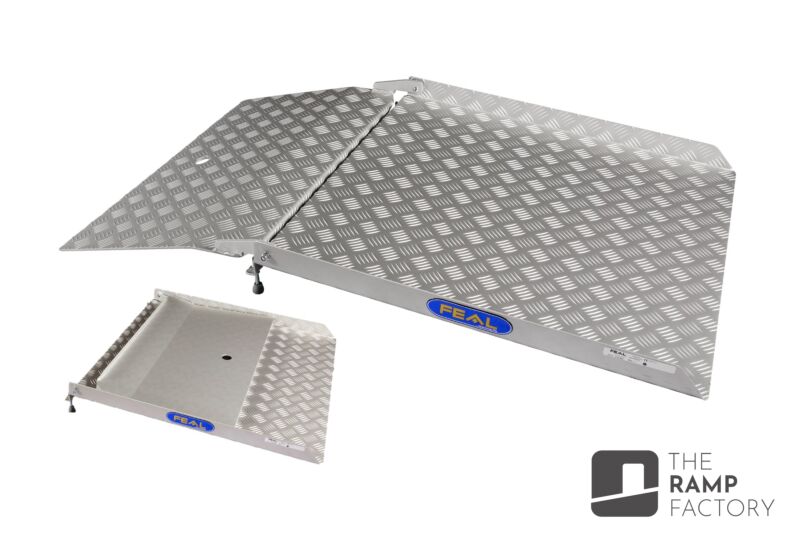 With The Ramp Factory's Driving n Ramps, users can easily negotiate thresholds, including difficult UPVC doorways. These mobility ramps can be used by manual and electric wheelchairs as well as scooters and can be left outside. In addition, this ramp can be fixed in place.
The Ramp Factory's driving in ramps are intended to be left in place and are made to be suitable for all weather conditions. This makes them perfect for those who want a more permanent solution and want to leave the ramps in situ. The Ramp Factory's driving in ramps are suitable for private and commercial use.
The ramps are a great solution for overcoming PVC, WPVC, patio doors and many other thresholds. Both versions are made with a cut away kerb, which prevents the ramp from obstructing opening doors.
If you are looking for portable wheelchair ramp soloutions, look no further than The Ramp Factory's folding wheelchair ramps or the rubber threshold ramps.