Threshold Ramps
The threshold ramps from The Ramp Factory are perfect for enabling manual and electric wheelchairs and mobility scooters to negotiate thresholds with ease. With options such as the rubber or aluminium threshold ramps or options such as the fixed and retractable ramps that are perfect for PVC or uneven doorways, we are sure to have the right threshold ramp for your needs.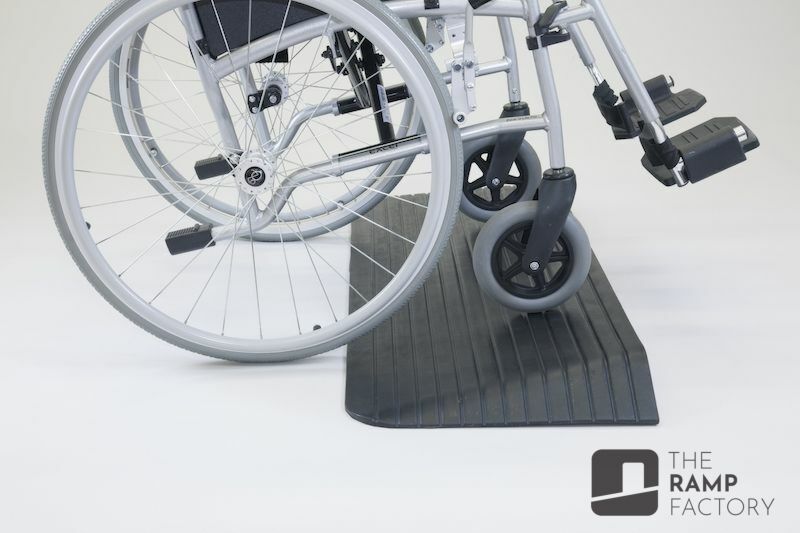 Categories
We have a wide range of door ramps & step ramps, so you are sure to find something that works for you. These are perfect for providing access into lower doorways or steps. Most of this range are easily moveable and all you have to do is put them into place and they are ready to go.
Our whole range of ramps suitable for wheelchairs are VAT exempt for qualifying individuals and registered charities. All manufacturing processes are carried out using the very best materials and equipment.
Our Door Ramps and Step Ramps are perfect for small door thresholds and steps. Our range contains: rubber threshold ramps, bridge ramps, and fixed ramps. Our fixed ramps are a great solution for areas where ramps need to be left in place and are suitable for all weather conditions.
The Ramp Factory's rubber threshold ramps are the most versatile of our range as these ramps can be fitted to almost any threshold. They are particularly useful for thresholds with door seals where there may be an additional ridge on the threshold. Simply use ramps of different heights and layer to suit your threshold. They also have a high maximum weight capacity so can be used for trolley's and in commercial areas as well as for disabled access.