Fixed Folding Van Ramps
The Ramp Factory's European made fixed folding van ramps are easy to install. Our van ramps are perfect for commercial and domestic use, offering capacities up to 800kg. With 2-part and 3-part solutions, the van ramps can easily fit within your vehicle. The mesh surface design offers optimum grip, making the ramps perfect for loading wheelchairs, motorbikes, trolleys and more.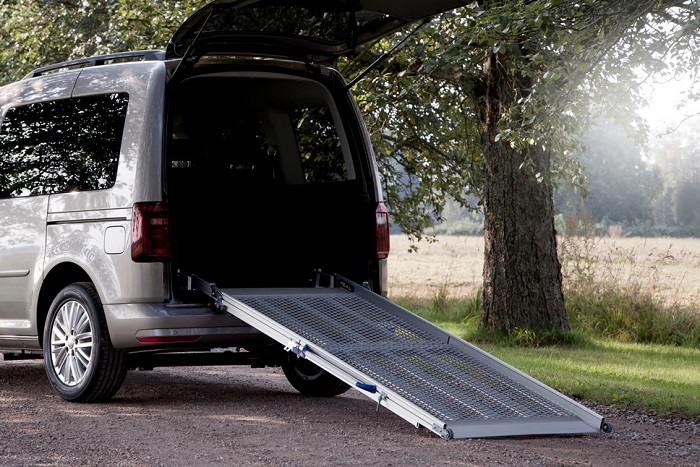 Categories
The Ramp Factory has various folding van ramps we can offer to suit all industries as well as for personal use and wheelchair use. The ramps are available in a variety of lengths, widths and capacities so we are sure to have something for you.
Our folding van ramps have a unique surface treatment that helps provide grip to make loading and unloading safer and easier. The ramps are connected to the vehicle with our floor mounting plates so the ramp can be mounted and removed easily. The perforations on the ramp surface also helps the driver to see through the ramp when driving making them safe when folded up and not in use.
Aan easy guide for the correct measurements can be seen here .
Please feel free to contact our customer service team for assistance on selecting the right ramp for your needs.