Container Ramps
The Ramp Factory's container ramps are the perfect solution for loading and unloading large vehicles in any industry. Suitable for large vans as well as pallet trucks, these ramps can be used to safely cross pavements, steps and other obstacles when unloading and loading containers. They are easy to install and made from robust materials to ensure durability and reliability. They can also be adjusted to suit different heights. With The Ramp Factory's container ramps, you can expect a safe and efficient loading and unloading process.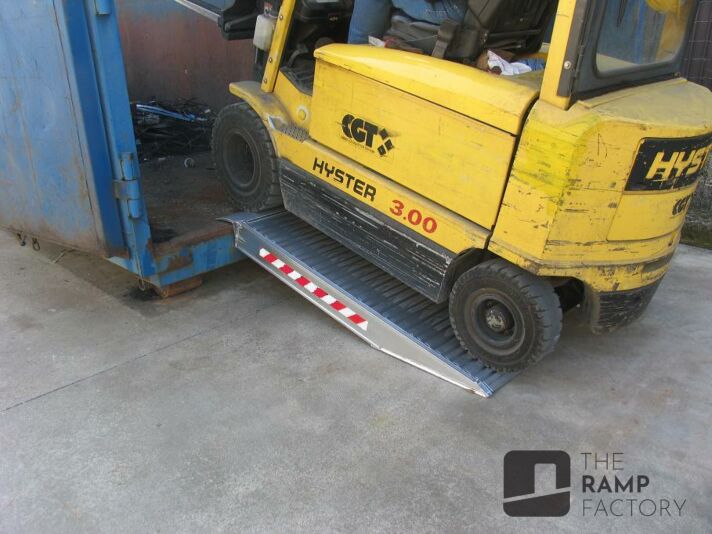 Categories
Our extensive range of container ramps are perfect for overcoming kerbs, steps and entering containers. Whether you are seeking to unload shipping container deliveries or gain access to a ground-level container, our pallet truck ramps and forklift ramps offer the perfect solution.
Our range of Container Ramps can also be used with forklifts, scissors lifts and other manually operated machinery. From aluminium ramps to rubber wedge ramps, we are sure to have something to suit your machinery and equipment. These access ramps secure safely onto the area and alternative connection options and customisations can be provided as needed.