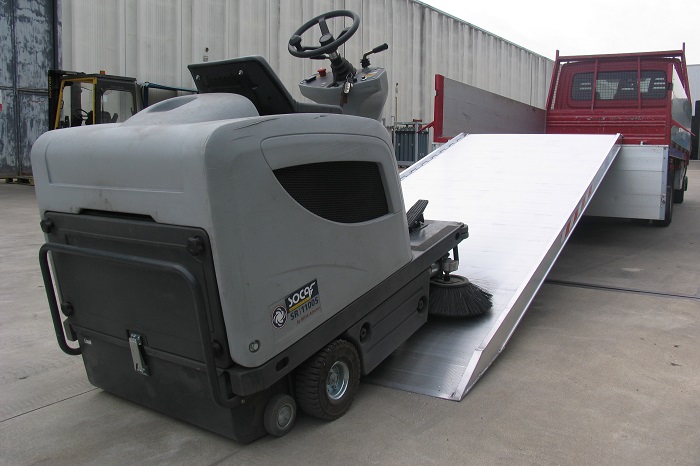 The Ramp Factory's truck ramps are ready to use as the rest on connection means the ramps just need to be put in place to be ready for loading. These ramps come with edges to ensure loading items do not slip off and a durable, non-slip surface. These can also be customised with a hook connection if required.
The ramps are made from aluminium and robot welded so they are extremely durable. The ramps are portable so can be stored easily and taken where needed. The truck ramps are available in multiple sizes and can take capacities of either 1000kg or 2000kg – they have also been tested to a 200% capacity.
If you require a ramp that is shorter than 3000mm, please see our range of van ramps.
TRP Truck Ramp Features include:
Rest on connection: to fit just rest on your truck and start loading
No vehicle modifications required
Lies flat for easy storage when not being used
Manufactured from lightweight aluminium (type 6005A)
Robot Welded for Solid, Strong and Durable Construction
Lightweight for easy handling and compliance with Health & Safety Guidelines
Fully TUV Certified to 1000kg capacity as standard
Tested to 200% loading capacity
Angled foot, this allows for smooth access onto the truck ramp when using casters or wheels
Edges on each side of the ramp to prevent accidentally wheeling off
Ramps without edges are also available • Hook connection option available
Extended connection terminal bridges most bumpers, crash bars and tow bars
Optimised ramp weight ensures the ramp stays connected to the truck
Bespoke truck ramps built to any length or width