Heavy Duty Folding Van Ramps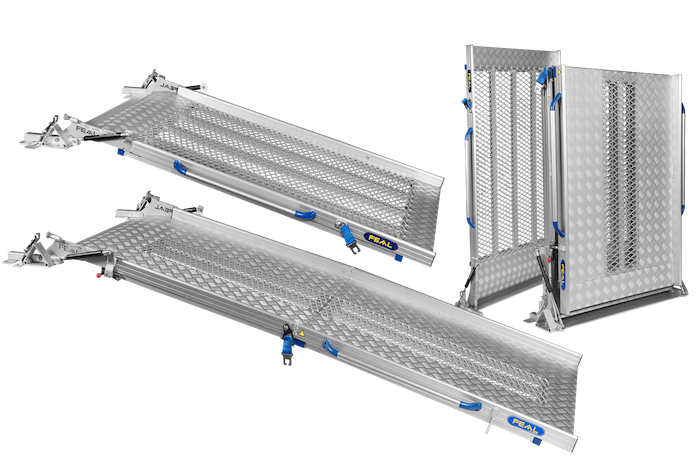 Our BGR folding van ramps have a unique surface treatment that helps provide grip to make loading and unloading safer and easier. The ramps are connected to the vehicle with our floor mounting plates so the ramp can be mounted and removed easily. The perforations on the ramp surface also helps the driver to see through the ramp when driving making them safe when folded up and not in use.
All Heavy Duty Folding Van Ramps
The ramps are available in a variety of lengths, widths and capacities to suit a variety of needs from gardening business to the NHS as well as being suitable for wheelchair access use. They are highly durable, sturdy, lightweight and non-slip with capacities up to 800kg.
An easy guide for the correct measurements can be found here.