Industrial Aluminium Ramps
The Ramp Factory's Industrial Aluminium Ramps are perfect for loading steel tracking machinery onto vehicles. Simply rest on and start loading. These European-produced ramps are TUV certified and customisable to your requirements. The ramp's surface offers optimum grip to ensure you can load machinery safely.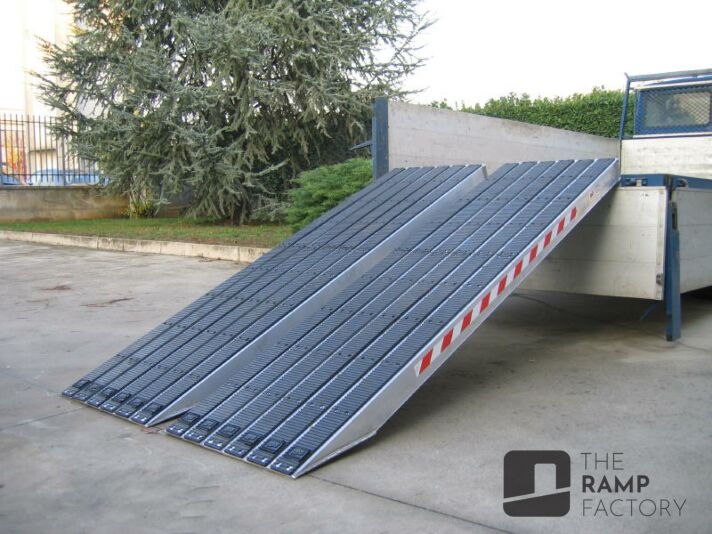 Categories
The Ramp Factory's rubber coated ramps for steel tracks have a profile depth of 120mm and are available in widths up to 720mm and can take a maximum capacity of up to a huge 26,300kg! They come with an industrial strength rubber coating which provides long lasting grip for machines such as steel rollers and plant vehicles.
Our milled surface loading ramps for steel tracks come with a coated milled surface which provides extra grip and are available with a profile depth of either 105mm or 130mm. They are also available in widths of 450mm or 600mm and can take a staggering capacity of up to 58,000kg! This makes them ideal for heavy duty industrial machinery.
Please note, both of these ranges are only available without edges.