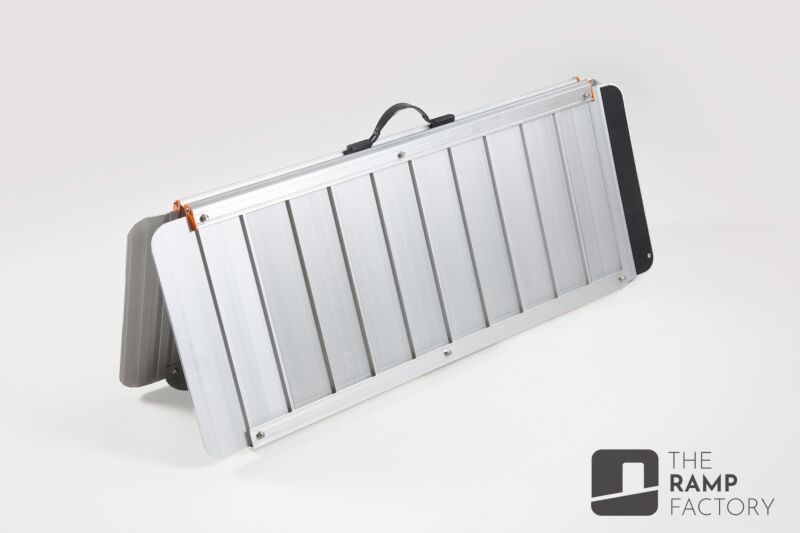 The Ramp Factory's range of folding wheelchair ramps ramps are available in 2ft - 10ft with folding and multi-folding solutions. The folding wheelchair ramps are suitable ramps for steps, kerbs, or any mobility obstacle. Simply fold away for easy storage and transportation. All wheelchair ramps and mobility scooter ramps can be purchased VAT exempt, simply enter your details at the checkout.
All Folding Wheelchair Ramps
The Ramp Factory's budget wheelchair and scooter ramps are available in folding, multi-fold and extra wide so whether you have a lack of storage space or have a wider than average wheelchair, we will have something for your needs! These aluminium ramps are also easily moveable and portable meaning you have the flexibility to use them in various places such as front door steps.
The non-slip surface on our multi-fold ramp is glued onto the metal ramp. Therefore these ramps are not suitable to be kept outside and exposed to weather.
Don't forget, our entire range of disabled access ramps are available VAT free for eligible individuals or charities.
See more of our range in our premium wheelchair ramps section.