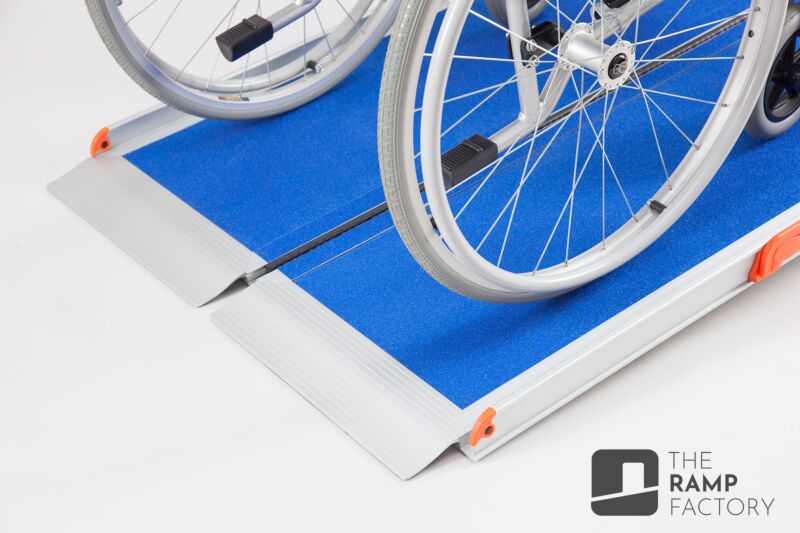 The Ramp Factory's premium folding and non-folding wheelchair and scooter ramps are available in 2ft - 8ft and can assist users to easily overcome door steps or other mobility obstacles. With high visibility solutions and optimal grip, these disabled access ramps are the perfect portable ramp solution for manual and electric wheelchairs and scooters.
All Premium Wheelchair Ramps
The Ramp Factory have a variety of Premium Wheelchair Ramps, all of which include non-slip surfaces. The non-slip surface on all of our scooter ramps and wheelchair ramps is glued onto the metal ramp so they are not suitable to be kept outside and exposed to weather.
The Ramp Factory's Premium Mobility Scooter Ramps and Wheelchair Ramps are available in various folding variations to suit your storage needs as well as non-folding. 
The Ramp Factory also offer alterntivae options including folding wheelchair ramps, channel ramps, and threshold ramps.
The Ramp Factory's entire range of disabled access ramps are available VAT free for eligible individuals or charities.