IRV Folding Van Ramps
The Ramp Factory's fixed folding van ramps are made in Sweden to the highest standards. These ramps are offered with a 3-year warranty and have been crash test approved and TUV certified for peace of mind. We offer a range of 2-part and 3-part ramps to meet your requirements. These van ramps are available in capacities up to 600kg.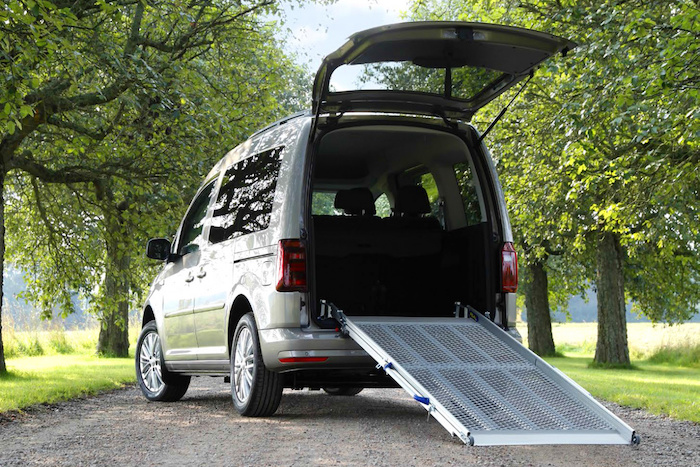 Categories
Our IVR folding van ramps have a unique surface treatment that helps provide grip to make loading and unloading safer and easier. The ramps are connected to the vehicle with our floor mounting plates so the ramp can be mounted and removed easily. The perforations on the ramp surface also helps the driver to see through the ramp when driving making them safe when folded up and not in use.
The ramps are available in a variety of lengths, widths and capacities to suit a variety of needs from gardening business to the NHS as well as being suitable for wheelchair access use. They are highly durable, sturdy, lightweight and non-slip with capacities of up to 600kg.
For your safety, the IVR folding van ramp is designed and tested according to UN-Regulation No.17. The ramp and its fixations successfully withstood the load of a 20G (30ms) deceleration sled test.
For more information, an easy guide for the correct measurements and assembly can be seen here for measurements guide or our assembly guide instructions here.