Bike & Car Ramps
The Ramp Factory offers a wide range of lightweight and sturdy bike and car ramps for loading your motorcycle, quad, ATV, car and mobility aids such as wheelchairs or scooters. By placing the ramp on a vehicle or stairs, you can easily load it. There are a variety of ramps available, including single ramps, pairs of ramps and kits. Ramps are designed for safety and are suitable for any terrain. They are easy to set up and stow away when not in use. The Ramp Factory also offers a range of accessories that can be used with the ramps, making it easier to transport and use the car and bike ramps.
For professional loading ramps, please view our aluminium vehicle ramps.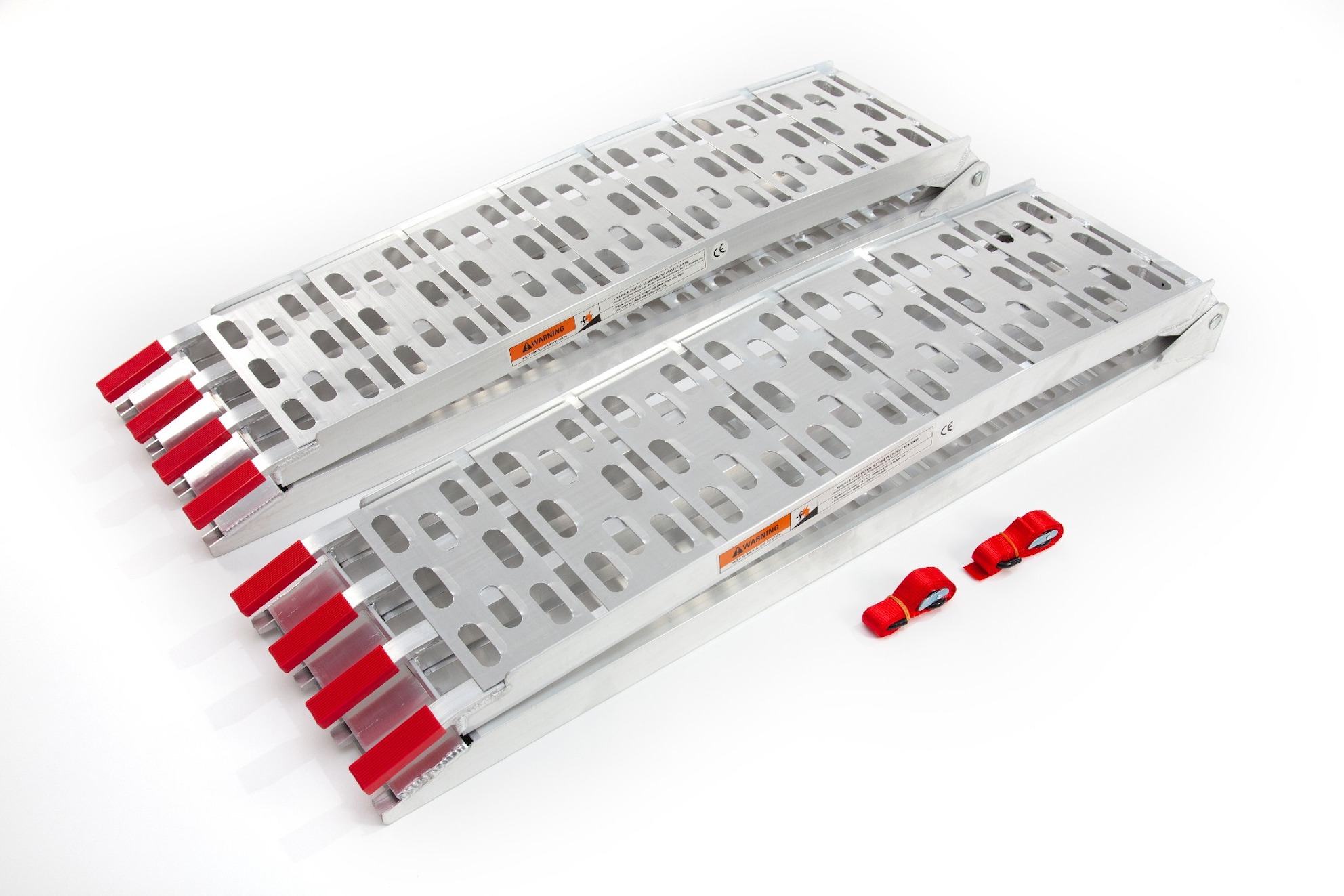 Categories
The Ramp Factory Motorbike Ramps are not just suitable for Motorbikes. They are also perfect for wheeled garden machinery, ATV's, quad bikes and ride-on equipment up to 680kg. They help load your machinery and are available competitive prices!
Curved ramps ensure improved ground clearance and for added safety, all of our Motorbike Ramps come with additional security and feature connection straps supplied for each individual ramp purchased. The cut-out surfaces provide improved grip and all of these ramps fold up to ensure easier handling and storage.
The Ramp Factory's Motorbike Ramps come in extremely high-quality aluminium with extra strengths and lengths available to suit your needs. You can buy strong, durable motorcycle loading ramps from our selection. No matter what size your motorbike or how frequently you use your loading ramp; we will have the right motorcycle ramp for you.
Motorcycle Ramp Features Include:
Non-slip surfaces
Folding Ramps Design for easy storage and transport
Motorbike Ramps lie flat for easy storage when not being used
Up to 680kg capacity
Manufactured from lightweight aircraft grade aluminium (type 6005A)
Robot Welded for Solid, Strong and Durable Construction
Smooth access onto the motorcycle ramps and bike ramps
Lightweight for easy handling and compliance with Health & Safety Guidelines
Large stock held for free of charge next day UK mainland delivery
Please note NOT suitable for tracked machines