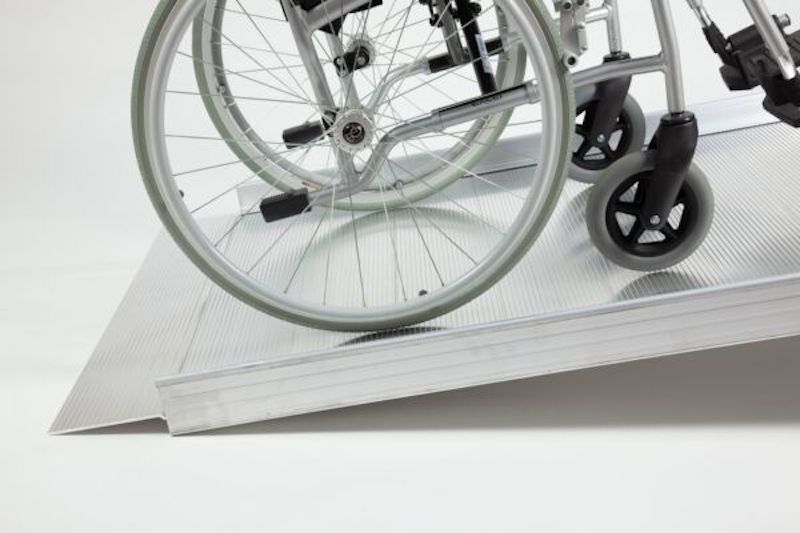 Semi Permanent wheelchair ramps from The Ramp Factory are designed to be left outside and in situ all year round. Available in a variety of styles and materials suitable for all weather conditions, with rubber and aluminium options available, you will be able to find the right solution for your needs. The Ramp Factory's outdoor, all weather wheelchair ramps come in a variety of heights, lengths, and widths. The Ramp Factory's wheelchair ramps are designed for easy installation and maintenance.
All weather wheelchair ramps are the semi permanent answer to overcoming mobility obstacles. These ramps are ideal for steps, such as front door steps or patio doors, can be left out all year round, rain or shine.
For temporary or portable wheelchair soloutions, you can view our range at The Ramp Factory here.