1500mm Wide Modular Ramp Kits
The Ramp Factory's 1500mm modular wheelchair ramp kits can be provided in any length and adjusted to your requirements, for example, to include additional turning platforms as required. Please contact our team for a quote based on your specific requirements.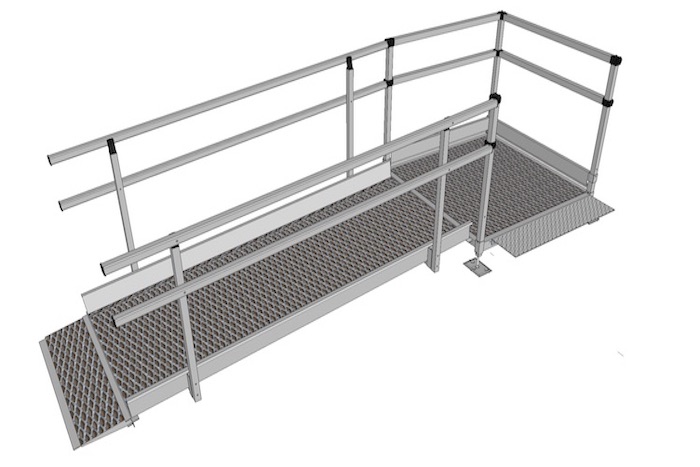 Categories
Our wider, 1500mm wide modular ramp kit is perfect for providing access to public and commercial buildings e.g., portacabins, marquees, shops, hospitals, stages, theatres and offices. As the systems can be made to support up to 400kg per square meter, they don't have to be used for wheelchair access alone and can also be used for loading/unloading solutions.
They are made using galvanised steel and come with a mesh anti-slip surface for extra safety, as well as double height handrails and safety edges. The ramps are supported on fully adjustable legs and are fully customisable which means they can be lengthened, shortened, moved or adapted at will.
Our Modular Systems can be assembled by every competent builder and come with a 2-year guarantee. As they are only semi-permanent, they do not need to comply with building regulations (Part M or Part K).