900mm Usable Width Modular Ramps
The Ramp Factory's 900mm wide semi-permanent modular wheelchair ramps are available with and without handrails. The ramps are made in Europe and include a 3-year warranty. The advised gradient is 1:15 however they can be set to a 1:10 gradient where required.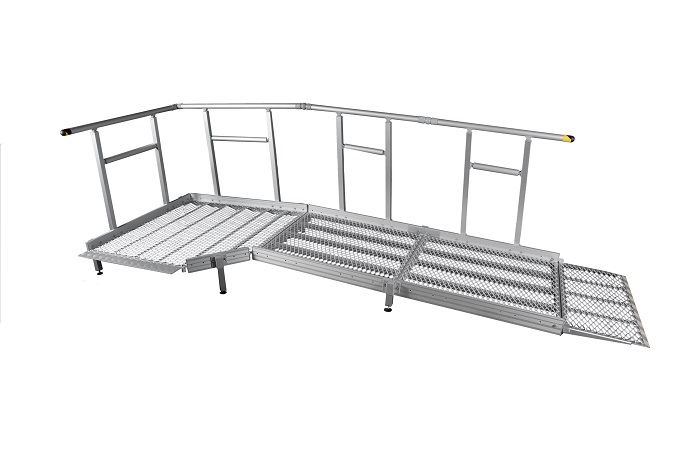 Categories
Our 900mm wide modular ramp is perfect for private properties to assist with making them wheelchair accessible. They can also be supplied for more public places like care homes, schools and doctors' surgeries.
Available with or without handrails, the ramps are supported on fully adjustable legs and are fully customisable which means they can be lengthened, shortened, moved or adapted at will.
Our Modular Systems can be assembled by every competent builder and come with a 2-year guarantee. As they are only semi-permanent, they do not need to comply with building regulations (Part M or Part K).