Checkers & Adam Hall Cable Protectors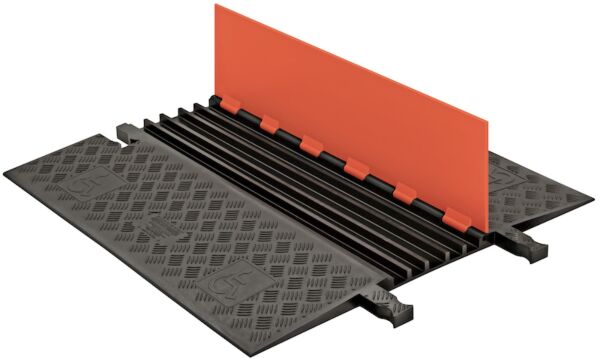 Low Profile Cable Protectors from The Ramp Factory are designed to enable low ground clearance; for wheelchairs, pallet trucks, and forklifts, to easily pass over cables. The protectors are designed to be lightweight, making them easy to use and install. They are also designed to be durable and weather-resistant, making them suitable for both indoor and outdoor use. The Ramp Factory offers a variety of sizes and colours to suit any application. 
All Checkers & Adam Hall Cable Protectors
The Ramp Factory also offers lightweight indoor cable protector solutions as well as heavy duty outdoor cable protectors.