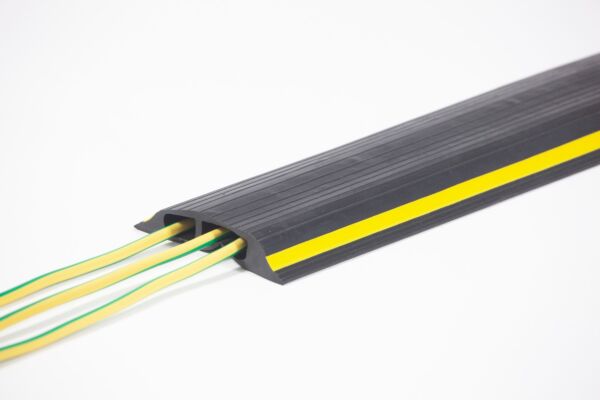 Using a Stanley knife or saw, the Ramp Factory's lightweight cable protectors are easily cut to desired lengths. The Ramp Factory's lightweight cable protectors range from 121mm wide to 9 metres long and are available in a variety of widths and lengths. Your home or business can now benefit from a reliable, highly durable, and cost-effective solution for the cables and wires. It is designed with gently sloping edges on either side so as to reduce the impact on passers-by. Rubber cable protectors can be used in a wide range of environments while remaining extremely strong and durable. The Ramp Factory's cable protectors are available in both single and double channel models, allowing them to be used in both home and commercial settings. They are also easy to install, with no need for special tools or connectors. They are designed to ensure the safety and security of your cables and wires.
All Indoor Cable Protectors
Are you looking for a more robust floor cable protector? Our cable covers range offer effortless protection with an additional snap-open design and with high resistance non-slip surfaces and an interlocking connector system so you can increase the length as needed. Simple to take apart and connect together - so your wires won't need to be re-inserted between uses.
For Heavy Duty cable protection solutions, please view our Heavy Duty Cable Protectors.