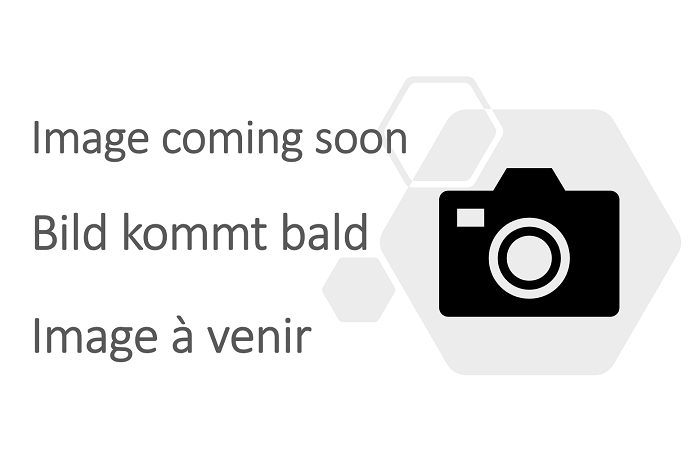 Easy to Fit

Electric Wheelchair

European Made

Manual Wheelchair

Mobility Scooter

Three Year Warranty

Leave Outside
Folding Drive In Ramp (1250mm + 450mm x 750mm)
Made to be left in place, this two-part version of the drive-in ramp is provided and forms a bridge over door thresholds. A fold-up tail allows you to lose close the door when not in. The height of the ramp can be easily adjusted and adapted to the obstacle.
Main ramp length: 1240mm. Entry plate length: 450mm
Light and easy to use, just lie down and you're ready to go
Made to bridge door sills and frames allowing you to close the door
Ideal for PVC and UPVC patio doors
Very light in weight and easy to carry
Capacity up to 300kg
3-year warranty
Easily and safely adapt to the obstacle, by height adjustment up to 150mm
The surface of corrugated sheet offers you through the formations a very good skid resistance
Removing the ramp when the door has to be closed is not necessary, the tail simply folds up
All pictures shown are for illustration purpose only. Actual product may vary due to product enhancement
Main ramp length: 1240mm. Entry plate length: 450mm 
Maximum load height of main ramp length: 150mm 
Maximum load height for entry plate: 75mm 
These ramps are only suitable for use as mobility aids
| | |
| --- | --- |
| SKU | TRP-DI2125 |
| Capacity (kg) | 300 |
| Folded Length (mm) | 450 |
| Height (mm) | 10 |
| Length (mm) | 1250 |
| Max Load Height | 150 |
| Weight (kg) | 13 |
| Width (mm) | 750 |
| Three Year Warranty | Yes |
| Easy to Fit | Yes |
| Electric Wheelchair | Yes |
| European Made | Yes |
| Manual Wheelchair | Yes |
| Mobility Scooter Friendly | Yes |
| Leave Outside | Yes |
Buy With Confidence
The Ramp Factory value transparency in all of their business transactions and want you to be able to buy from us with confidence. We have taken a number of measures to ensure that this is possible. These include:
Fast Delivery
We aim to despatch all of our orders on the same day when ordered on a business day before 1pm or within a maximum of 48 hours after they have been received if ordered over the weekend or bank holidays. Our target is to deliver within 2 business days which is included free of charge as standard to UK mainland and other shipping methods are available at an extra charge to various regions.
No Quibble Returns Policy
All non-faulty stock items can be returned within 30 calendar days of purchase for a full refund. If you aren't sure how to choose the correct ramp, do give our friendly sales team a call.
Fully Secure Payment Processing
The Ramp Factory are proud to use the most safest payment methods, we use Adyen, one of the world's fastest growing E-Commerce Payment Providers to process all of our transactions. Adyen encrypt all of your payment details to the highest level possible, ensuring that none of your personal details are passed on to third parties. we also use PayPal which is an online payment system that makes paying for orders online and sending and receiving money safe and secure.
Buy VAT Exempt
Certain goods and services for disabled people are zero-rated for VAT, including mobility aids, as long as the customer is eligible and the goods are for domestic or personal use. All of our wheelchair ramps classify as mobility aids and therefore those eligible can purchase these VAT exempt.
Eligibility
First of all, you need to be eligible to be VAT exempt – that is, you, or the person using the product needs to be disabled or chronically sick to be eligible. The HMRC defines a disability or chronic illness as:
"a physical or mental impairment which has a long-term and substantial adverse effect upon a person's ability to carry out everyday activities". This includes chronic illnesses such as diabetes, as well as terminal illnesses.
Please note that this does not include temporary incapacities such broken limbs, nor does it include elderly people who are frail but otherwise able-bodied.
Domestic use
Secondly, the product or service must be for the exclusive use of the disabled individual.
Please note that this does not include goods or services supplied for businesses purposes, or goods/services which are made widely available to a large group of people. It does, however, include charities.
How do I claim my VAT back?
You can claim your VAT back very easily through our website. Simply check the box at the bottom the first checkout page to confirm that you are eligible for VAT exemption. Then fill in the details of your disability or illness, and the VAT will be automatically removed from your purchase.
If you are in any doubt as to whether you are eligible to receive goods or services zero-rated for VAT, you should consult Notice 701/7 VAT Relief for Disabled People or contact the National Advice Service on 0845 010 9000 before signing the declaration.
Ramp Length & Load Height Information
Ramp Length & Load Height
It is crucial for you to know your load height to identify which ramp length you require. The load height is the vertical measurement from the ground to where you rest the ramp onto.
Once you have the load height you can use our simple ramp length calculator to identify which ramp length you require, alternatively please contact our team.

Manual Wheelchairs:
Minimum recommended gradient: 1:6
Example: for a 1ft load height you'll need a 6ft long ramp.

Mobility Scooters:
Minimum recommended gradient: 1:8 (Ramp needs to be longer due to the low ground clearance)
Example: for a 1ft load height you'll need an 8ft long ramp.


Which wheelchair ramp length? Use our ramp length calculator! Learn more
Customer Reviews
Folding Drive In Ramp (1250mm + 450mm x 750mm)
Overall Rating 5 out of 5